Pulse Laser
Nd:YAG LASER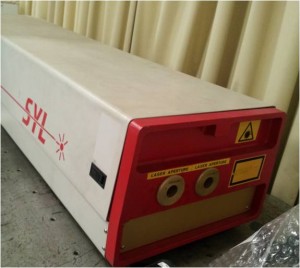 実験装置の概観
QUANTA SYSTEM社製のNd:YAG Laserです.
仕様
波長:1064nm&532nm
エネルギー:2J/pulse
照射時間:5-6ns/pulse
ビーム径:9mm
Nd:YLF LASER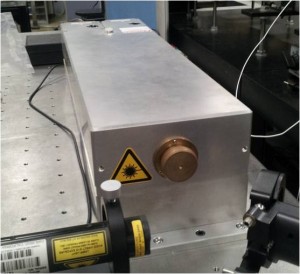 実験装置の概観
EdgeWave社製のNd:YLF Laserです.
仕様
波長:1047nm
最大繰り返し周波数:10kHz
最大エネルギー:8mJ/pulse
照射時間:7ns/pulse
Nd:YVO4 LASER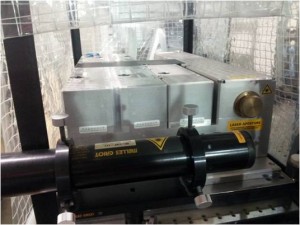 Appearance of Nd:YVO4 Laser
EdgeWave社製のNd:Nd:YVO
4
です
仕様
波長:1064nm
最大繰り返し周波数:100kHz
最大エネルギー:8mJ/pulse
照射時間:10ns/pulse
ビーム径:6mm×6mm
CO2 laser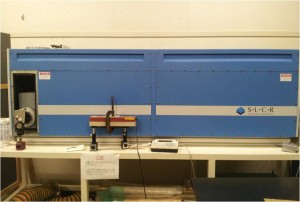 実験装置の概観
最大12J(nominal)のエネルギーを最高50Hzの繰返し周波数で射出できる装置です。レーザー推進、特にLITA(レーザー駆動管内加速装置)による打上げ実験、繰返しパルスによる任意力積遠隔発生実験(スペースデブリの軌道変換除去の基礎実験)などに利用しています。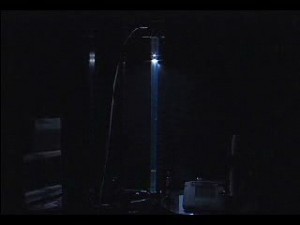 レーザー駆動管内加速装置(LITA)による飛行体の打ち上げ
(マウスを画像の上に置いてください)
(別画面で表示)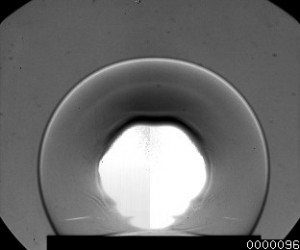 レーザープラズマと衝撃波の干渉による渦の発生の可視化
(マウスを画像の上に置いてください)
(別画面で表示)
仕様
SLCR-Lasertechnik GmbH社製、ML205E、波長:10.6mm、最大エネルギー:12J/pulse、最高繰返し周波数:50Hz、、FWHM(初期peak):140ns、90%エネルギーパルス幅:3ms、有効ビーム径:55mm)
参考文献
A. Sasoh, N. Urabe, S. Kim and I. -S. Jeung, Impulse scaling in laser-driven in-tube accelerator, Applied   Physics A, Vol.77, pp.349-352, 2003.
X. Yu, T. Ohtani, S. Kim, T. Ogawa, I-S. Jeung and A. Sasoh, Blast wave characteristics under laser-driven   in-tube accelerator operation conditions, Science and Technology of Energetic Materials, Vol.66 (2), pp.274-  282, 2005.
A. Sasoh, N. Urabe, S. Kim and I.-S. Jeung, Impulse dependence on propellant condition in laser-driven in-  tube accelerator, Transaction of the Japan Society for Aeronautical and Space Sciences, Vol. 48, No. 160,   pp. 63-70, 2005.
K. Watanabe, K. Mori and A. Sasoh, Ambient Pressure Dependence of Laser-Induced Impulse onto   Polyacetal, J. Propulsion and Power, Vol.22, No.5 2006, pp. 1148-1151.
A. Sasoh, T. Ohtani and K. Mori, Pressure effect in plasma-shock wave interaction induced by laser pulse   irradiation over a parabola, Physical Review Letters, online 16 November 2006, in issue 20 of Volume 97,   article 205004.
森浩一,大谷俊朗,佐宗章弘, レーザパルスにより誘起されるプラズマ-衝撃波干渉場, 機械学会論文集B, in   press.