Thank You for Your Participation
ISSW31 was successfully held with 352 participants including 116 graduate students from 32 countries. Including 43 accompanying persons and 15 participants from sponsors, 430 were involved on the venue. Eight plenary lectures including the newly arranged Ray Stalker Lecture, 241 oral and 53 poster presentations were done.
The arrangements for ISSW31 were well initiated by valuable advices from Professor Gabi Ben-Dor, Chair of ISSW30 in Tel Aviv. The ISSW31 was officially hosted by The Japan Society of Fluid Mechanics with financial support from Japan Society for the Promotion of Science as Grant-in-Aid for Publication of Scientific Research Results, KAKENHI, co-hosted by International Shock Wave Institute (ISWI), Shock Wave Research Society of Japan, and School of Engineering, Nagoya University. Also ISSW31 was co-sponsored by Society for Promotion of Space Science, Nagoya Convention & Visitors Bureau, Tokai Institute of Fluid and Heat Engineering, Nagoya University, Nobby Tech Ltd., nac Image Technology Inc., Photron Ltd., Shimazu co., Beams Inc., USAC Inc. and Tokyo Instruments Inc.
On behalf of my two co-chairs, Prof. Toshiyuki Aoki and Dr. Masahide Katayama, both of whom are vice presidents of Shock Wave Research Society of Japan, and the organizing committee, I thank all the participants, sponsors and supporting societies/organizations who contributed to this successful symposium.
Akihiro Sasoh
Chair, ISSW31
Student Competition Awards
The following twelve students were awarded by International Shock Wave Institute (ISWI) for their outstanding achievement recognized in Student Competition.


Mr. Samuel J Stennett
Mr. Haoxiang Desmond Lim
Mr. Yu Liang
Mr. S. She-Ming Lau-Chapdelaine
Mr. Omri Ram
Ms Meital Geva
Mr. Jianfu Zhao
Mr. Karthick SK
Mr. Clayton R Mulvihill
Mr. Sung Min Jo
Ms Lara Joy Nel
Mr. Hiroya Iwafuji
THE 31st INTERNATIONAL SYMPOSIUM ON SHOCK WAVES
| | |
| --- | --- |
| The 31st International Symposium on Shock Waves (ISSW31) will be held July 9-14, 2017, at Toyoda Auditorium, Nagoya University, Nagoya, Japan. This will be the third ISSW held in Japan, after 26 years from ISSW-18 in Sendai. The symposium will be organized with strong supports from International Shock Wave Institute (ISWI), Shock Wave Research Society of Japan, School of Engineering of Nagoya University, and some other societies, organizations, governments and industries. ISSW provides excellent forum of shock wave research and its applications to science, engineering, medical and other various fields. As well as scientific programs, participants will enjoy cultural activities including watching Grand Sumo Tournament held during the symposium period. | |
COMMUTE BY SUBWAY
Unfortunately, during ISSW31 on-campus accommodation with an inherently limited capability is not available. There is no hotel within a walking distance from the symposium venue. Most of hotels are located in the central or downtown part of Nagoya city, Sakae, Fushimi and Nagoya Station areas. Please check their locations and access to the venue before reservation. Fortunately, those areas are easily accessible using subways. "Meijo Line" is circular and has "Nagoya Daigaku (Nagoya University)" station. Another line "Higashiyama Line" connects the downtown areas and "Motoyama" station that is the intersection to Meijo Line, and a next stop to "Nagoya Daigaku" station. ISSW31 Organizing Committee highly recommends all participants to use subway to each venue that holds symposium (Nagoya Daigaku), banquet (Nagoya Station), and the one for the Grand Sumo Tournament (Shiyakusho -- City Hall). Please refer to the travel information page about subway and its ticketing including IC Manaka-Card ticket, which we recommend for subway ride.
The Venue and Subway
http://akagi.nuae.nagoya-u.ac.jp/issw31/Venue.html
Manaca-Card for Subway
http://akagi.nuae.nagoya-u.ac.jp/issw31/AboutManaca.html
About Visas
In order to obtain a visa, you need a letter of invitation (LOI) sent from us. However, LOI does not guarantee a visa to Japan. Please note that we will issue LOIs only to authors whose abstracts are accepted. All expenses incurred in relation to the symposium and the visa issuance are the sole responsibility of the applicant.

For further information:
http://akagi.nuae.nagoya-u.ac.jp/issw31/visa.html

Hosting Society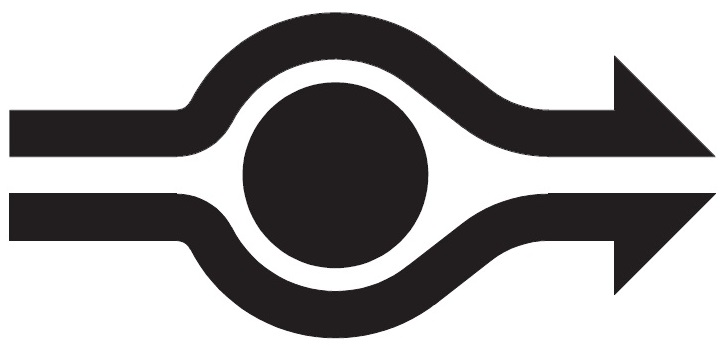 The Japan Society of Fluid Mechanics
Join ISWI Now!
Dear Prospective ISWI Members,

International Shock Wave Institute (ISWI) is the association to promote international and interdisciplinary collaboration in all areas of shock wave research through the organization of conferences including International Symposia on Shock Waves (ISSW) and International Shock Interaction Symposia (ISIS), awards and honours and to facilitate liaison with other organizations with similar interests and activities.

http://www.iswi.jp/web/

An ISWI member will have benefits of subscription of Shock Waves, an International Journal, and accessing ISWI archives to collect various database related to shock wave research etc.

Currently ISWI welcomes new members. Please visit
https://www.iswi.jp/web/modules/pico/index.php?content_id=3
and join us now.


Contact