ISSW31 Registration is open now
The 31st International Symposium on Shock Waves (ISSW31) will be held at Toyoda Auditorium, Nagoya University, Nagoya, Japan from July 9 to 14, 2017. ISSW provides excellent forum of shock wave research and its applications to science, engineering, medical and other various fields. As well as scientific programs, participants will enjoy cultural activities including watching Grand Sumo Tournament held during the symposium period.

Now, ISSW31 registration site is open:

http://akagi.nuae.nagoya-u.ac.jp/issw31/Registration.html

If you plan to participate in ISSW31, we would like to encourage you to register during the early bird period up to April 28, thereby obtaining reasonable discounts. Participants who need a visa to enter Japan should familiarize themselves with visa requirements, including the effective periods of documents submitted and issued, well in advance of the symposium, and prepare for associated application procedure with an ample time. In order to obtain a visa, a letter of invitation (LOI) sent from us is required. However, LOI does not guarantee issuance of a visa. Please note that we will issue LOIs only to authors whose abstracts were accepted, and who have completed the payment of their registration fee.

For further information:
http://akagi.nuae.nagoya-u.ac.jp/issw31/visa.html

Also, please note that the number of tickets for watching Ground Sumo Tournament is limited to 350 on first come-first served basis. We look forward to seeing you in Nagoya this summer.

With best regards,

Akihiro Sasoh
Toshiyuki Aoki
Masahide Katayama
Co-Chairs of ISSW31


THE 31st INTERNATIONAL SYMPOSIUM ON SHOCK WAVES
| | |
| --- | --- |
| The 31st International Symposium on Shock Waves (ISSW31) will be held July 9-14, 2017, at Toyoda Auditorium, Nagoya University, Nagoya, Japan. This will be the third ISSW held in Japan, after 26 years from ISSW-18 in Sendai. The symposium will be organized with strong supports from International Shock Wave Institute (ISWI), Shock Wave Research Society of Japan, School of Engineering of Nagoya University, and some other societies, organizations, governments and industries. ISSW provides excellent forum of shock wave research and its applications to science, engineering, medical and other various fields. As well as scientific programs, participants will enjoy cultural activities including watching Grand Sumo Tournament held during the symposium period. | |
Student Competition: Full paper due March 31
Like in previous ISSWs, Student Competition will be held during ISSW31. The students who will present (oral or poster) the best papers will be awarded from the donation by International Shock Wave Institute (ISWI).

Eligibility for entry: Applicants must be a presenter of a paper accepted either for oral or poster presentation, and be a student at the time of notification of acceptance. The presenter must make a principal contribution to the contents of the paper.
Full paper submission deadline: For the Student Competition, the full paper deadline is March 31, 2017. Submitted papers will be prescreened by ISSW31 Organizing Committee. Results of the selection will be notified by April 28, 2017.
Oral presentations are allocated in separate sessions named "Student Competition Session," and poster presentations in Poster Sessions both on July 10. The final judgement will be done after the sessions.
Method of entry:

Upload your full paper file by March 31, 2017, through the full paper submission system.
https://www.egakkai.com/issw31/users/login
Add words of "Entry to Student Competition" to "Additional Remarks(optional)" in "Paper Data Input" in the above paper submission site.

We look forward to receiving many entries from promising researchers in the next generation.
About Visas
In order to obtain a visa, you need a letter of invitation (LOI) sent from us. However, LOI does not guarantee a visa to Japan. Please note that we will issue LOIs only to authors whose abstracts are accepted. All expenses incurred in relation to the symposium and the visa issuance are the sole responsibility of the applicant.

Hosting Society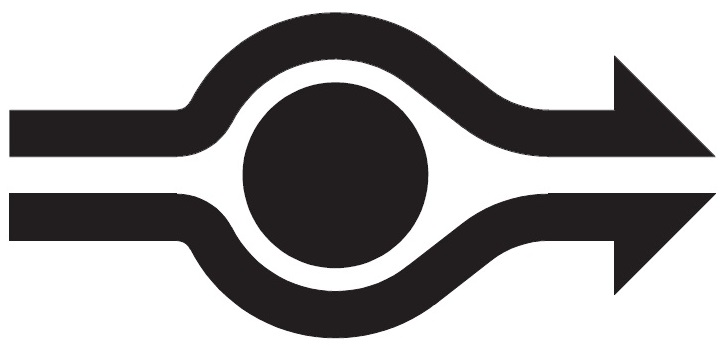 The Japan Society of Fluid Mechanics
Join ISWI Now!
Dear Prospective ISWI Members,

International Shock Wave Institute (ISWI) is the association to promote international and interdisciplinary collaboration in all areas of shock wave research through the organization of conferences including International Symposia on Shock Waves (ISSW) and International Shock Interaction Symposia (ISIS), awards and honours and to facilitate liaison with other organizations with similar interests and activities.

http://www.iswi.jp/web/

An ISWI member will have benefits of subscription of Shock Waves, an International Journal, and accessing ISWI archives to collect various database related to shock wave research etc. Also a member who pays 2016 & 2017 annual regular membership fees will have 100 USD DISCOUNT in regular registration to ISSW31.

Currently ISWI welcomes new members. Please visit
https://www.iswi.jp/web/modules/pico/index.php?content_id=3
and join us now.


Shocking Sound Waves - Call for Entries
In the evening of July 10 at Toyoda Auditorium, we will hold a concert by participants named "Shocking Sound Waves (SSW)." All participants including accompanying persons are welcome to join as players, performers as well as audiences. We welcome any music of any genre, any play style, any instruments within their availability, regardless of your skill level.
Now we call for entries to SSW.
If you or your group would like to entry to SSW as players, send an email to


With the following data:

Subject: Entry to SSW
Name of group
Number of players
All players' full name and affiliation
Name of corresponding person and his/her email address
Name of music(s) to play and total duration in minutes
Instruments to play (number) (e.g. Electric guitar (2), Piano (1), Vocal (1) etc.)
Short description of the group
Request or inquiry to the organizer, if any

A grand piano, a drum set, microphones and amplifiers (for electric guitar, base etc.) will be prepared by the organizers.
The deadline for entry is April 28, 2017.
We look forward to having many entries from many of you.
Contact